DEVELOPER PROFILE – TRISTAN BURNSIDE
Imagine playing a video game without any user interface (UI). No health bars, no maps, no menus, no hint text to help you navigate. How would you know where to go or what to do? UI is the vital glue that holds a game together, makes it playable, and allows you to get the most from your experience.
At 31st Union, trust is the glue that holds our team together. Our cornerstone value "Thrive on Trust" means that we create a safe and supportive space for our team members to be themselves, express their creativity, share, and take risks.
As we celebrate Pride Month, we are delighted to introduce Tristan Burnside, a key member of our fantastic UI Art Team at 31U. In this Q&A, Tristan shares his thoughts about the spirit of collaboration within the industry, the gaming trends he finds most inspiring, and why he thinks 31U is a special place to work. Tristan uses his perspective as a queer artist to advocate for the LGBTQ+ community and to be a voice for authentic representation. His story shines a light on the intersection of creativity, inclusivity, and pride in the world of video games and within the 31st Union development team.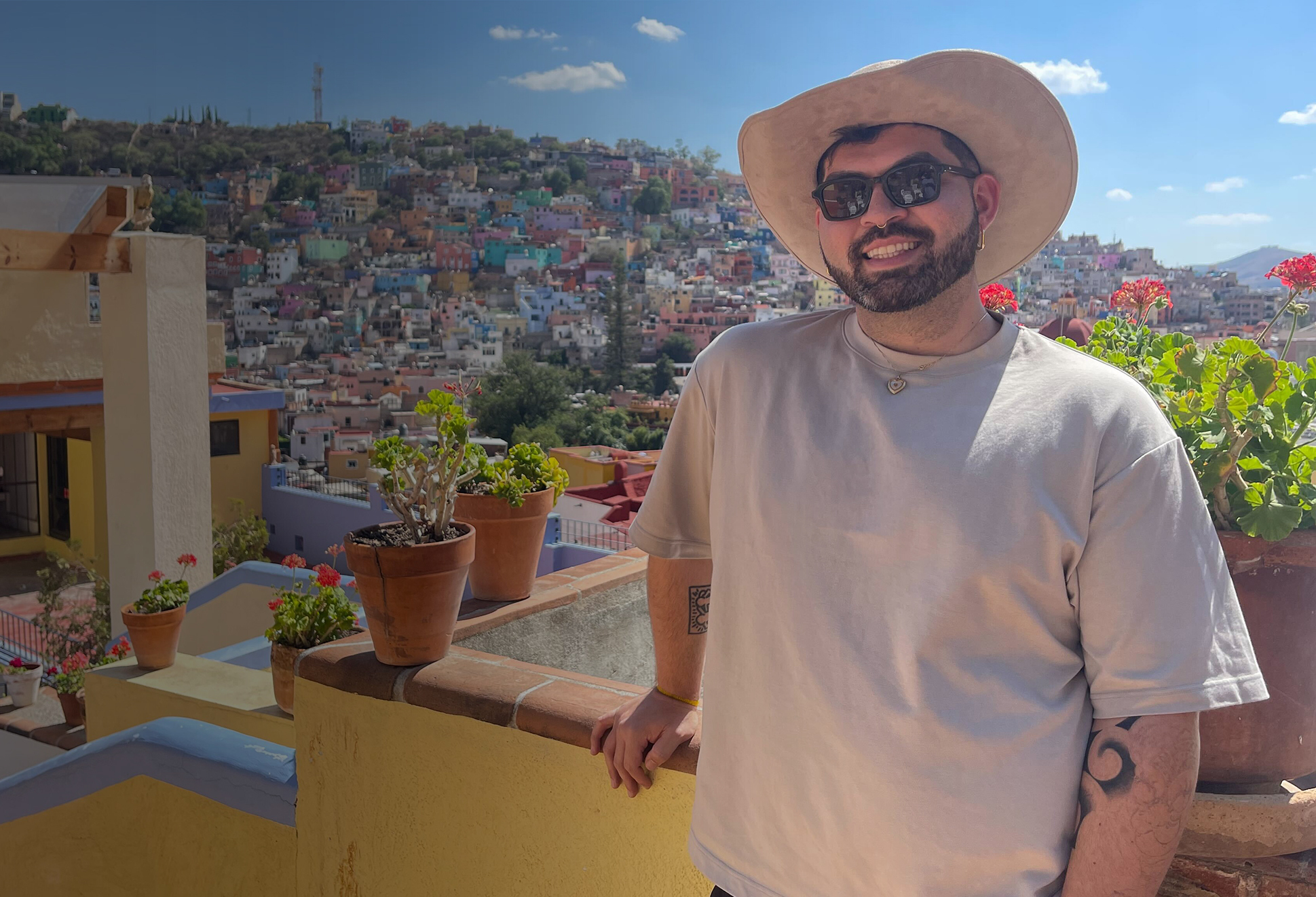 What inspired you to go into video game development?
I didn't even know that game development was an option until halfway through my time at college. I've always been a big gamer, and after feeling uninspired by the work I was doing in the sciences, I transitioned to game development. I became very inspired by games like Dys4ia by Anna Anthropy and the way that games allow for a modern version of ritual.
The choice to actively participate and play a game means that you are playing into the fantasy that is being created. I wanted to create experiences that are unique and allow players to actively participate in stories that are often left untold.
Games like Persona 5 and Overwatch showed me how much the UI of a game can influence the narrative and overall style and aesthetics that a game has.
What surprised you about video game development?
The amount of cross-discipline interaction really surprised me when I started out in game development. Everyone is super willing to teach you about their specialty and super receptive to learning about your interests as well. I can talk to environment artists, tech artists, producers, or sound designers and they are all more than willing to teach me about the ins and outs of their domains and how they relate to my interests. People are eager to work together toward a common goal and arrive at creative solutions that take everyone's ideas and make them work for the player.
As a queer person in an industry that is heavily cis-white heteronormative, I also find it surprising and beautiful when I get to be a voice in the making of games. I get to be an advocate for my community and ensure that we are represented and represented well. I get tremendous pride being an insider and teaching colleagues about queer issues when they may have never thought about it otherwise.
Are there any current trends in gaming that you find exciting or inspiring?
I think that VR and AR, even in their infancy, have proven to be incredible. As time goes on, I have no doubt that we will see experiences that are even more immersive.
Another thing that really is inspiring to me is the greater commitment to accessibility features that I have been seeing lately. There are physical controllers that are made to assist those who may have difficulty using standard PS5 or Xbox controllers. On the software side, it feels like every new game comes with built-in features that assist with play. God of War Ragnarök truly exemplifies this dedication to accessibility, with players who are completely blind being able to play the game to completion.
What is unique about 31st Union compared to the broader industry?
I have felt extremely seen, celebrated, and heard at 31st. I am seen as Tristan first, which is incredibly refreshing. I am able to voice my opinion without fear of retaliation or scrutiny, and I feel like I have a great sense of belonging here. I can message just about anyone on the team and know that they care about my well-being above all else.
It's very special to work alongside such talented people, but also to see people in their humanity before narrowing them down to their profession. There's a term called sonder, which is the concept that every stranger you walk by leads a life as complex and nuanced as your own. I often feel that extreme sense of sonder when I am here - that I am seen and understood to be a complex person.
Which of our Studio Values most resonates with you?
Welcome All is the studio value that resonates most with me. As we continue to grow as a studio, it feels like a family getting bigger. I feel the Welcome All value is something that helped me feel immediately at home here. I hope that whenever I interact with the new members of the team, they also feel like part of the team immediately.
Tell us something about yourself that many people do not know about you.
A lot of people don't know that I'm very slay (jk most people know that). Many people probably don't know that I was born with 12 fingers (extra pinkies), which didn't work unfortunately. They were removed after a few months, but I've still got the scars to prove they were there.
---
WE ARE HIRING!
We are seeking passionate and talented collaborators to join our team! If you'd like to hear more about our studio, the team, and the opportunity to help shape our culture and creative vision, please connect with us at https://www.linkedin.com/company/31st-union-official/
Learn about working at 31st Union. Join LinkedIn today for free. See who you know at 31st Union, leverage your professional network, and get hired.