We are a global team of inspired creators who strive to impact the entertainment world through passion and imagination.
We are inspired to do our best work because we are safe to take risks in an environment built on sincerity and respect.
We believe the next great inspiration is just over the next peak; we push ourselves and each other to find it. We are all active in bringing innovation to life.
Our strength is in our collective experiences and we stand proudly for representation and inclusion.
We are driven with a passion to reach our fullest potential. Personal growth is an enduring priority for all of us.
We don't polish stones. We deliver brilliance. This devotion shines through in ways that raise the bar for all of us, and the experiences we bring to players everywhere.
With locations in the San Francisco Bay Area and Valencia, Spain, 31st Union is a studio formed with a common purpose of crafting highly engaging entertainment and a commitment to putting players first. We are an association of gamemakers driven by a passion for our art and inspired by a culture of inclusivity to build games that thrill players everywhere. We cherish our studio independence and autonomy, and value the collaborative support and incredible perks of Take-Two Interactive, one of the world's leading interactive entertainment companies. 
From the beginning, we have been a different kind of team, grounded in our values to inspire and nurture the spirit of development and create an environment for us to do the best work of our careers. Every day, every developer, every action – Trust, Innovation, Growth, Inclusivity, and the pursuit of Excellence – in service of reaching our true potential and bringing our shared vision to life.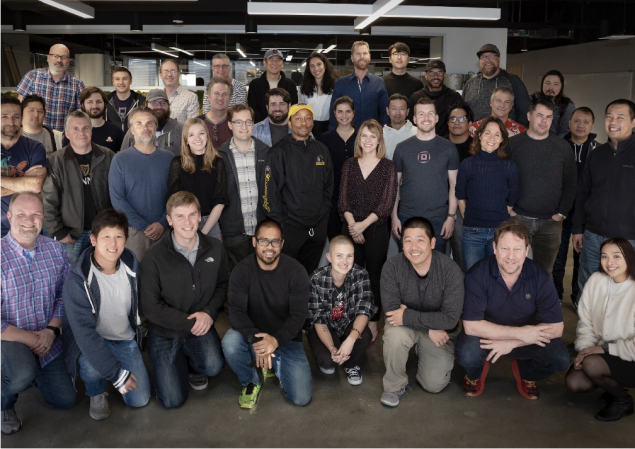 We believe people will bring their best selves to work when they are treated equitably, can thrive in a psychologically safe space, and feel that they belong. We actively seek diverse ideas, perspectives, and cultures in order to provide collective understanding, identify better solutions, and promote a more inspired world. 
At 31st Union we operate as one empowered global team across North America and Spain. All disciplines are represented in both locations and ownership in bringing an inspired new game experience to life is shared equally among all team members regardless of geography.   Our studio continues to grow in amazing ways and we encourage you to check out our careers page for current opportunities.