Happy Women's History Month. All March, we are celebrating the women in our lives who have inspired us to cut diamonds and live our audacious dreams…dreams that brought many of us to 31st Union. We also celebrate our 31U Women -- rigorous masters of craft, perseverant problem solvers of innovative challenges, and artists who bring fantastic things to life.
At 31st Union, we believe our ability to deliver brilliance is reliant upon our dedication to representing a diverse range of people, skillsets, and worldviews. This month, we're excited to introduce you to Robin Luera, Lead Animator based in our San Mateo studio. Robin's devotion to excellence raises the bar for all of us. Welcome, Robin!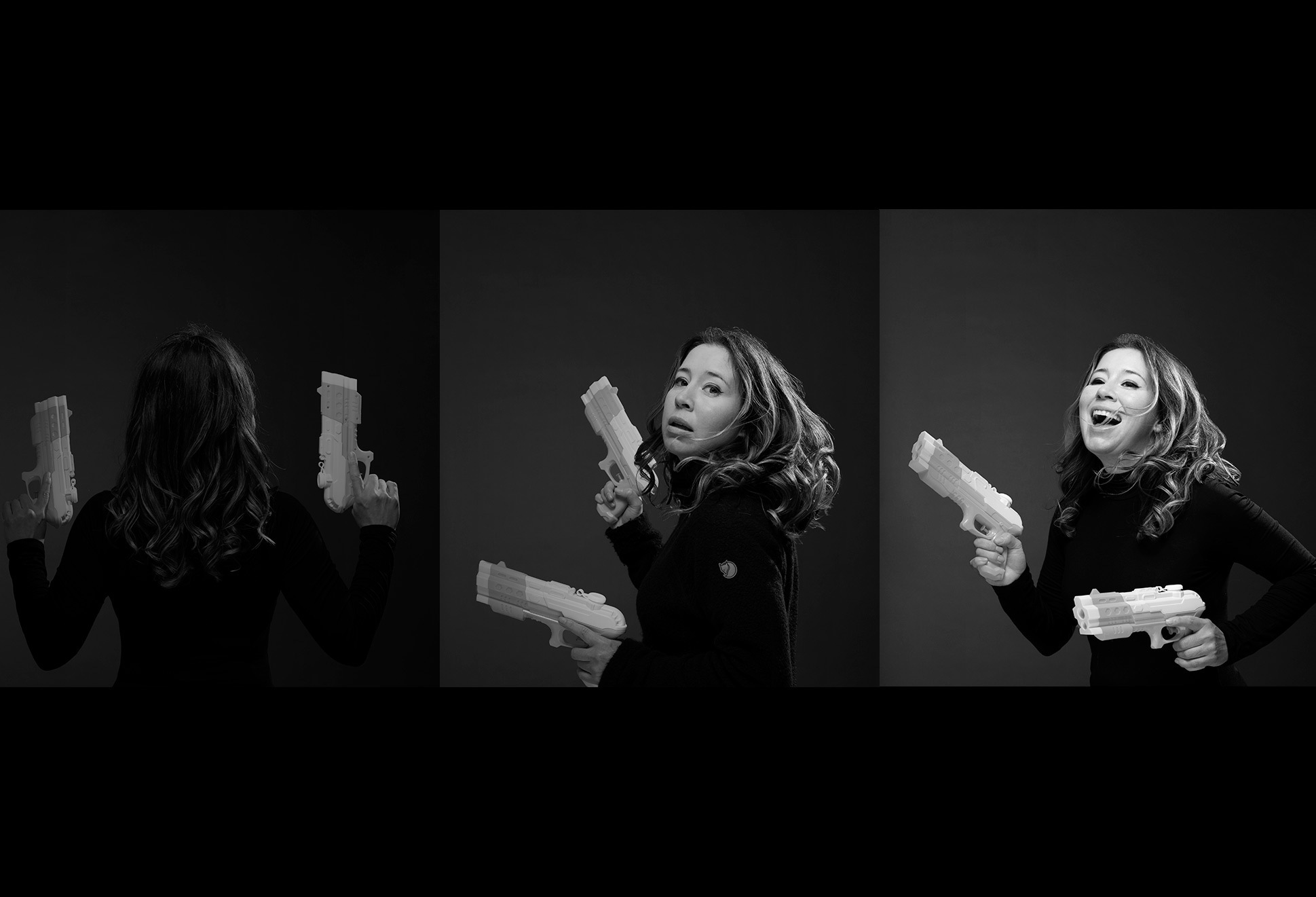 What inspired you to go into video game development?
There was no vortex of light, blasting from the heavens, that made me envision myself as a game developer. I was always very focused on animation and initially very much embedded in the film scene. My game intrigue officially started when I worked at an internet café. For breaks we would lock the door, go downstairs and have Unreal Tournament LAN parties. In college my friends and I would take over classrooms at night and have Warcraft Play sessions. I really got into gaming when I got my hands on City of Heroes and I would play nonstop. Eventually I would spiral out of control and play the heck out of Lineage and WOW. It wasn't until I was introduced to a friend of a friend who happened to be a game recruiter, that I even considered working in games. I started my first game dev job in 2008 and never looked back.
What surprised you about video game development?
Coming from film I had certain expectations of what working in games was like, and boy was I wrong! Animators must make sure all motion looks good from every angle, not just one camera. We need to consider the gamer's behaviors and make tough choices; cutting out an anticipation, because a player would want to spam the key, for example. In games, I feel part of a team and that my voice matters. I love collaborating with other departments to problem solve and achieve a vision. Most of all I love when content goes live, and I can experience the joy the players have!
Are there any current trends in gaming that you find exciting or inspiring?
I got my first VR headset recently and I am excited to see more quality game content come out.
What is unique about 31st Union compared to the broader industry?
31st Union is very proactive when it comes to culture and employee well-being, something that is often overlooked at some larger companies.
Which of our Studio Values most resonates with you?
Excellence: "CUT DIAMONDS." This resonates for me as an artist. My whole life is about making something creative from nothing. Taking a stone(idea) and transforming it into something fascinating.
Tell us something about yourself that many people do not know about you.
I am obsessed with being creative 24/7 – it's an itch that I must constantly scratch. Lately I have gotten into macro and portrait photography. Not your normal photography though, I make it weird.
WE ARE HIRING!
We are seeking passionate and talented collaborators to join our team! If you'd like to hear more about our studio, the team, and the opportunity to help shape our culture and creative vision, please connect with us at https://www.linkedin.com/company/31st-union-official