THE JOY OF THE HOLIDAYS
The holiday season is here and we're excited to celebrate and give thanks for the many blessings in our lives. During this month of Thanksgiving we have been reflecting on the things for which we are most grateful. Primarily among them is our talented group of developers that make up our studio family, and the dedicated people across the Take Two and 2K families that support us in chasing our dreams. Thank you for the work you do everyday - your commitment, creativity, and passion, are the heartbeat of this thriving effort.
To our friends, loved ones, and the entire gaming community we wish you a Thanksgiving filled with abundance and bright memories. Enjoy the melody of this joyous holiday. May your homes be filled with love on this wonderful occasion.
DEVELOPER PROFILE – LINDSEY POAD
We are excited to welcome Lindsey Poad to our studio. With her background in Computer Science, and passion for development and design, we're grateful that she has brought her many talents and passionate voice to our team.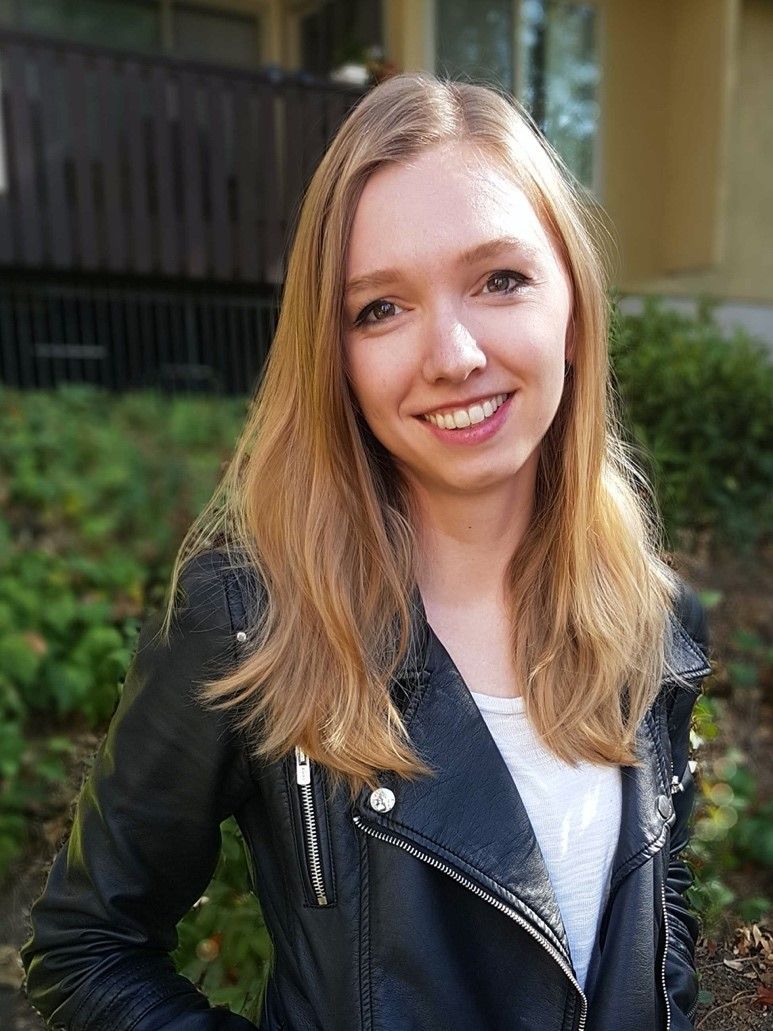 What inspired you to go into video game development?
I never really considered [Game Development] as a career option until the summer of my first year at University. I was studying Computer Science at the time and enrolled in a summer research course where we created video games for senior citizens to help with their cognitive skills. That introduced me to the world of game development and I was hooked ever since.
What initially surprised you about video game development?
There are so many approachable and accessible tools today that you don't need a programming background to make games. They may not be any good at first, but like any skill it takes passion and practice to improve. It's easy to make a game but much harder to make a good game.
How have video games influenced your life?
I've always had an easy time connecting with people through games. Almost everyone has an innate interest in them, whether that's video games, board games, card games, etc. Games have a way of bringing people together. A lot of my lifelong friendships were formed on the rift of League and in the world of Overwatch.
What is your favorite video game? …and what do you love most about it?
My favorite game from my childhood would be Donkey Kong Country – it was the first game I really mastered and would play over and over again finding all the secrets in each level. As for current favorite, Undertale is high up there. It turned the RPG genre upside-down and was filled with funny, emotional, and re-playable moments. Actually, it just so happens both Undertale and Donkey Kong Country also have killer soundtracks so maybe that's really the key to being on the top of my list.
What is your hope for the future of video games or the video game industry?
I hope that the game industry will become more accessible and allow individuals to create the games they're passionate about in a healthy and sustainable way. There have been outstanding games created by small teams and individuals in the past few years, like Hollow Knight and Stardew Valley, which I've found inspiring. I'd like to see more individuals pursuing unique game ideas and being able to do so under healthy working conditions.
What have you found to be unique about 31st Union?
Everyone has an equal voice in the game's development, a trait that is rare in larger game studios. Anyone can pitch design ideas and collaborate with others to bring them into light. The studio was built with inclusion in mind from the ground up, meaning that we get to hear a wider variety of perspectives and ideas.
How could the video game industry create a more inclusive environment for developers and gamers?
Diversify the talent you're hiring into the industry. Look for the candidates with the skills your team needs, and the perspectives your team lacks. Create an environment where every individual feels valued and create games for a more diverse audience. These games will inspire the next generation of developers.
Tell us something about yourself that many people do not know about you.
Aside from games, I'm also big into filmmaking. I've filmed one second of footage every day for the past 4 years. Not of anything particular, just whatever I happened to be doing that day (minus top secret game stuff). It started off more as a new year's resolution to see if I could do it, and now I can't stop.

We are HIRING!
We are seeking passionate and talented collaborators to join Lindsey and our team on this amazing journey. If you'd like to hear more about our studio, the team, and this rare opportunity to help shape our culture and game from the ground up, please connect with us at https://www.linkedin.com/company/31st-Union
Learn about working at 31st Union. Join LinkedIn today for free. See who you know at 31st Union, leverage your professional network, and get hired.

www.linkedin.com
On behalf of everyone at the studio, Happy Thanksgiving. May this joyous season bring you peace, health, and happiness throughout the coming year.