E3 is here again. Congratulations to all of the amazing developers and teams that will be celebrating by sharing their passion with the world in the coming week. One message that we are hearing from developers at all gaming conferences this year is this: Never give up on your dream. Start where you are. Follow your passion, and trust that good people will help you along your way.
This message was especially clear with Art Director: Lawrence Mai. His professional story is one of dreams, passion and trust and we're proud to share it with you.
Introducing Lawrence Mai
STUDIO ART DIRECTOR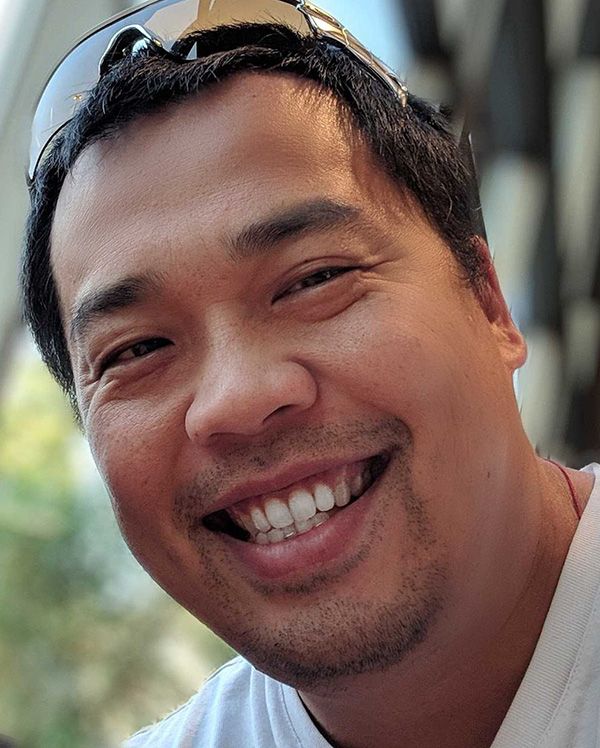 Can you share a glimpse of the story of your childhood?
My family came from mainland China, in a town called Zhongshan, an hour's boat ride from Hong Kong. I grew up in a farming subdistrict that used to be called Shiqi. Everyone worked their own district plowing the land. I felt relatively safe there. I was not an artist when I was a kid, but I heard stories that my dad used to draw. It's not really something he shared with me on a personal level, but my art genes may have come from that side of my family.
How did you get to San Francisco and how did you find your calling in art?
My family immigrated here from China when I was six to seven years old, settling in SF on the border of the Tenderloin and the Lower Nob Hill area. The four of us lived in a tiny 400 sq. feet studio apartment for well over a decade before we moved into a larger apartment down the street near Polk. It was my mom's decision to come to the United States through her brother since opportunities in China were limited for our family. My grandparent's generation was greatly affected by The Cultural Revolution and that effect extended through my parent's. My mom and dad both worked very hard to provide for us, taking menial jobs since their education level from China was low. It was a gritty childhood now that I look back at where I've come from in San Francisco. It couldn't have been more different than my childhood in Shiqi, China.
Did art come to you as a result of living in San Francisco?
We used to come home and watch a lot of cartoons, and I fell in love with titles like Transformers. We didn't have much in the way to buy toys, but I always could escape with a pencil and paper. I remember getting mailers from Toys R Us. I appreciated the visual aspects of toys in those advertisements, and I copied and drew tons of pictures of the toys I have wanted but couldn't afford. It was through drawing that I found a way to play with toys that I couldn't have afforded otherwise. Drawing gave me joy.
Did you have formal art training in school?
I didn't have much art training growing up until high school. I went to some tough schools that primarily served immigrant and social economically challenged families. I didn't really have that much support academically, but I was fortunate to have a few teachers that helped me along the way. One such teacher helped me apply to attend Lowell, one of San Francisco's top public high schools. When I got to Lowell, though, I skipped a lot of classes in an effort to fit in with others. My grades and self-esteem suffered greatly because of the choices I had made. It was through that failure that I found art and perhaps that was a great blessing in disguise. After taking art classes, I found an appreciation for the visual arts and it was the primarily reason that got me back on track in high school and in life. It isn't until many years later after graduating from high school that I would pick art back up again in a formal setting.
How did your family feel about your passion for art?
In the Chinese community, art was not an occupational path that most parents would encourage their children to pursue. Coming from an economically challenged background, jobs that could provide financial security were the path that parents wanted their kids to make instead of the riskier paths like art. Chinese parents wanted their kids to be engineers, doctors or business leaders and my parents were no different in that regard. They didn't get angry with me having an interest in art, but they also did little to support me. Consequently, after Lowell I studied Finance and Urban Planning at San Francisco State University. I worked for Wells Fargo for four years and worked my way up to a position as a business loan officer. I would go home feeling very conflicted, though. I wanted to help people grow their money, but I was not finding a lot of joy in my work.
You were at a crossroads in life?
Yes, I felt there was a different calling and I knew I really enjoyed creating art, but I needed help to make the jump. Thankfully, I had a Business Communications teacher that I felt could help me evolve as a person and she always had her door open to me. In one conversation, she asked me: What are you afraid of? I told her that I was afraid of making the wrong decision in life. She said something very poignant: "There are no wrong decisions in life, except for the ones that you don't make." That statement had a huge impact on me and gave me the courage to change my academic path. It was a bigger mistake to not make a decision than to take a risk to be happy.
You followed your heart then and became an artist?
Despite having only one semester left to get my Finance degree, I immediately applied to study art at San Jose State. I would spend the next 5 years at SJSU studying traditional animation and illustration. So in total, it took me about 9 years of schooling before I got out of college. At that time, I didn't really know how I would make a profession out of art, but I knew that I had a love for art and playing video games. When I got close to graduation, I applied to Electronic Arts and was hired as an intern to hand draw action maps in order to help the team's communication. That's where I first met Michael Condrey. I have been working with him ever since across many projects and multiple studios.
That was a lucky shot?
At that time, I didn't have much professional experience, but I was fortunate enough to have people that gave me the opportunity and the belief that I can succeed. And when others put in that belief in you, it makes you believe in yourself; in return, you have to pay back that opportunity by doing your best.
Do you have advice for young artists looking at the games being shown at E3 and dreaming of bringing their art to life one day?
Coming as small child to the U.S. from rural China, to a cramped apartment in one of the toughest neighborhoods in San Francisco, and then to leave a traditional education to pursue my art passion, there were plenty of opportunities for my path to be challenged. It wasn't easy for me, but I am grateful for the journey that led me here. For young artists struggling to see a career in art, my advice is to have the courage to make mistakes and take leaps in pursuit of your passion. There are no wrong decisions in life except for the ones that you don't make.
Trust Matters Most
Lawrence's story reminds us to trust ourselves and realize that we always have a choice to recreate our lives. His story also reminds us that trust in others and their good will can create positive change. Last month we focused deeply on what it takes to co-create trust as part of our first studio core value: Trust Matters Most. In June, our team will explore the value of Freedom with Responsibility in order to create a wildly creative, powerful and successful platform for game development.
Building and nurturing a diverse and inclusive studio is at the heart of our hiring practice. We have roles across the studio we would love to fill with new voices and perspectives. Women, LGBTQ and other underrepresented peoples, please apply! Lawrence, and all of the developers at the studio, would love to hear from you.