The 31st Union team is buzzing with excitement these days, as we've just completed another pivotal development milestone. Spirits are soaring around the studio!
The key to our team's success lies in adhering to our core beliefs. One of our fundamental principles is encapsulated in our shared value, "Cut Diamonds." This value signifies more than just pursuing excellence; it involves dedicating ourselves to our work, addressing challenges through open communication, and remaining flexible so that we can embrace new opportunities as they arise. 
The stories of our team members really bring our "Cut Diamonds" value to life. We recently caught up with Holly Sheppard, Senior World Builder at 31U, who carved a unique path for herself. She was drawn to the intersection of art and technology from an early age, originally inspired by a 3D animation documentary. Video games reshaped her life, diverting her from a potential career in vocal performance and allowing her to pursue her true passion. Dive in as we learn about Holly's journey, her favorite games, and those hidden facets that make her truly sparkle.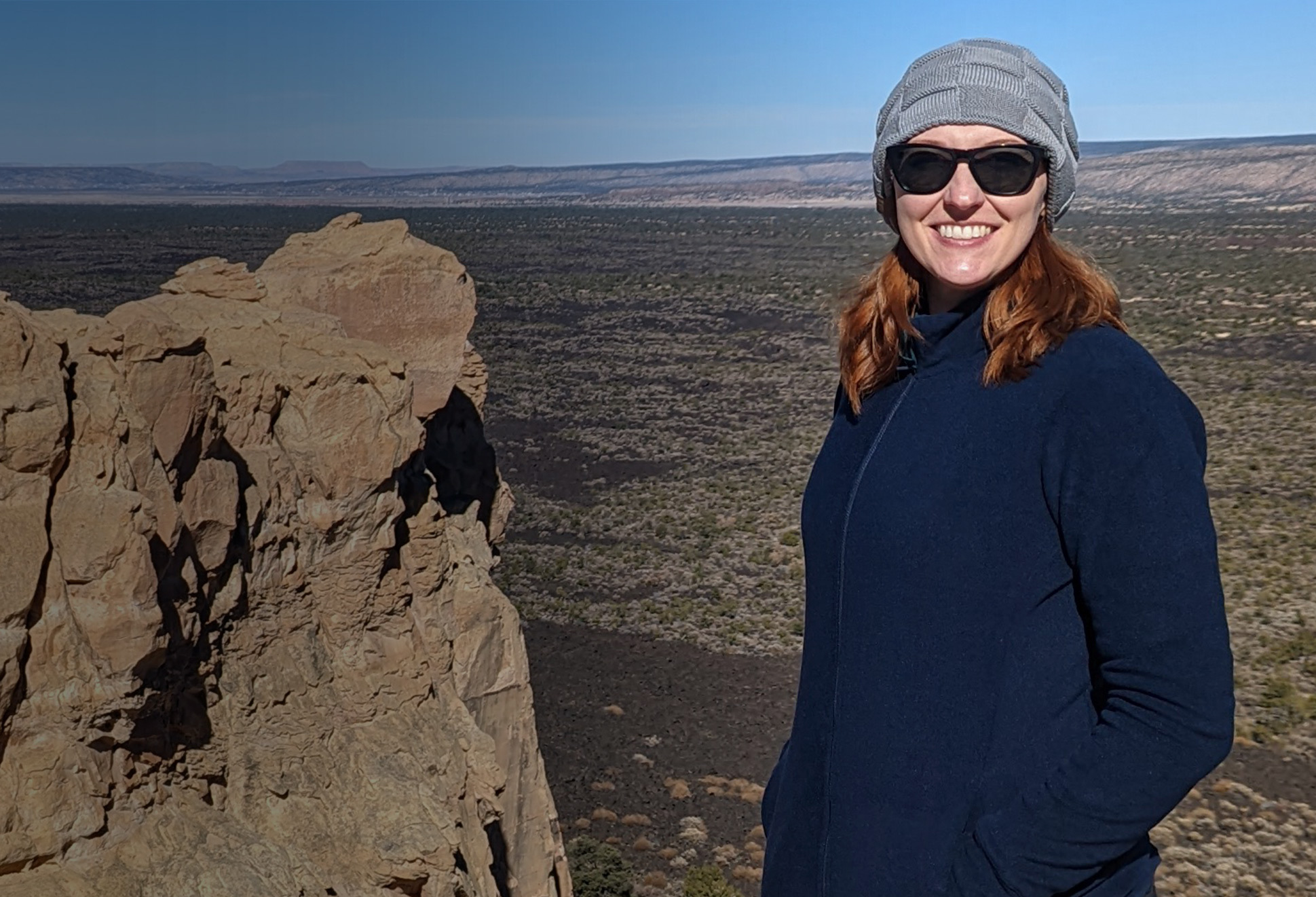 What inspired you to go into video game development?
I was really into art as a kid. I was drawing constantly and took various art classes such as ceramics and watercolors. However, I was watching a documentary on "3D animation" sometime back in the 90s, probably on PBS or something and I was just floored! That was also around the time when Disney started using occasional 3D in their movies (the cave of wonders in Aladdin, etc) and then Toy Story! I didn't have a computer at that point, so it was foreign to me, but I knew I wanted to be a part of that kind of art. At that time, I didn't really associate that kind of art with games. I played a lot of the classic Nintendo games as a kid, but college was when the two worlds started to meld a bit. Games like Silent Hill, Gears of War, and Prince of Persia started to push me into the game side of wanting to make art. When I finally decided to go to school for computer art, I fell in love with the interactivity of games. This was a genre that you don't just watch or look at, you get to live in it and be a part of it!
What surprised you about video game development?
I think the wide variety of people that work in games surprised me when I first entered the industry. There are so many disciplines that are involved in making games. Art, design, engineering, audio, all the production and support roles – the amount of skill and talent required to develop games makes for an incredibly diverse industry.
How have video games influenced your life?
I started college as a Vocal Performance major. If I had stuck with that, I feel like my life would be completely different. Video games allowed me to make a living doing what I love!
Are there any current trends in gaming that you find exciting or inspiring?
I'm excited by how much variety there is today, particularly in indie games that try new things. Between the amazing array of art styles, there really are games for everyone. You don't need fast-paced shooting and mayhem in every game. Sometimes people just want to explore a cool environment or feel like they're guiding the direction of a story.
What is unique about 31st Union compared to the broader industry?
I feel like 31st Union has an incredible culture that really values the diversity of backgrounds of not only its developers, but its potential audience. We all have a wealth of experiences to bring to the table, in our lives as well as our careers, and that diversity is really valued at this studio.
Which of our Studio Values most resonates with you?
Thrive on Trust: This core value is so important particularly in a highly creative field. When we do this kind of work, we are putting so much of ourselves into our work, and then showing teams for feedback. I can count on my team to be respectful in this process which allows each of us to push our ideas even more. 
What is your favorite game? What do you love about it?
This one is hard to pick. I think the original iteration of World of Warcraft was what got me particularly into environments and worlds. It was also the game I played the most. However, I love games that introduced totally new mechanics to the industry such as Portal (and Portal 2) and Katamari Damacy.
Tell us something about yourself that many people do not know about you.
I'm a bit of an adrenaline junkie. I do a lot of outdoor adventuring and generally say yes to high adrenaline activities. I also sing professionally with several different choral, opera, and classical ensembles. So, technically, performance like that in front of large audiences could be considered a high adrenaline activity as well. 
---
WE ARE HIRING!
We are seeking passionate and talented collaborators to join our team! If you'd like to hear more about our studio, the team, and the opportunity to help shape our culture and creative vision, please connect with us at https://www.linkedin.com/company/31st-union-official/
Learn about working at 31st Union. Join LinkedIn today for free. See who you know at 31st Union, leverage your professional network, and get hired.